Top 12 Mobile Brands in India 2023
In today's era, smartphones have become the need of all. People spend most of their time using smartphones. India is the leading and second-largest smartphone market in the world. India had 502.2 million smartphone users as of December 2019, which means over 77 percent of Indians are now accessing wireless broadband through smartphones.
Different people have different criteria for buying their smartphones. Some people prefer good camera quality and other prefer better battery backup. People choose their smartphones according to their need and the work they do, but people have a good brand in their minds while buying smartphones.
Here are the TOP 12 SMARTPHONE BRANDS IN INDIA 
1. XIAOMI – MI
Nowadays xiaomi is the new head in indian market. Xiaomi has emerged the country's top handset maker. Xiaomi sold 43.6 million units, the highest smartphone shipments made by any brand in a year. It has 28.6% market share in india. Xiaomi Corporation is a Chinese electronics company. It is android based. It offers new smartphone launches right left and center. It has attractive designs of smartphone with great features and specifications,and it's affordable prices are cherry on the top. Xiaomi has second-largest market in india. Xiaomi is the world's 4th most valuable technology. It also has great online market. Xiaomi is the brand which offers a broad range of affordable phones at various prices with the latest features in them.
Details:-
Founded- 6 April 2010

Founder- Lei Jun

Headquarter – Xiaomi Mobile Internet Industrial Park, Anningzhuang Rd, Haidian District, Beijing

Brands –

Pocophone (Poco in India),

Redmi, MI, Black Shark
2. Samsung –
The brand Samsung needs no introduction and has created its mark in the market of smartphones. It is the market leader for smartphone s. Samsung is a South Korean multinational company. As of 2017, Samsung has the 6th highest global brand value. samsung has 20.3% market share I Indian market. Samsung is the world-famous brand which is highly demanded in the whole world and attracts people all over the world.
 It's quite popular smartphone brand in india. Samsung is considered to be a very reliable and best brand in India. They have created a good market value. Samsung offers good quality smartphones at good price. Samsung being one of the titans in mobile industry always manage to grab the limelight through its premium and low price mobiles. They have crazy specifications and good looking smartphones. Samsung phones are android based. Samsung as a brand always introduce to new technology.
Details:- 
Founded- 1 March 1938

Founder- Lee Byung-Chul

Headquarters- Samsung Town, Seoul
3. ONEPLUS –  
One Plus Technology Co., Ltd., commonly referred to as OnePlus, is a Chinese smartphone manufacturer.  It is based in Shenzhen, Guangdong. OnePlus has established itself as one of the major players in the smartphone world. They'll likely have great screens, performance, and battery life. This brand is totally hyped on India. It has a middle range to higher range smartphones. One plus has 20.2% market share in India.
Details:-
Founded- 16 December 2013

Founder- Pete Lau, Carl Pei

Headquarters- Tairan Building, Futian District, Shenzhen, Guangdong, China.
4. APPLE – 
Apple Inc. is an American multinational technology company. It has expanded its products into the Indian market. It is considered as an expensive and luxurious brand. The smartphones designed by Apple have long occupied a strong position in the mobile market. It is ios based. Having an iPhone shows your status in india. Again it totally hyped in indian market, and it worth the hype. iPhone has easy features and number of specifications. It has higher price range. It has 47.4%market share in Indian market.
Details:-
Founded- April 1, 1976

Founders- Steve Jobs,
Steve Wozniak, Ronald Wayne
Headquarters- 1 Apple Park Way

Cupertino, California, United States.
5. VIVO – 
Vivo Communication Technology Co. Ltd. is a Chinese technology company. Vivo Communication is one of the top 10 smartphone makers in the world and entered the Indian mobile market as well. Vivo has quickly expanded into markets in India.
It has Android-based operating system.In October 2015, Vivo became the title sponsor of the Indian Premier League under a two-year deal starting in the 2016 season. It has global market share of 2.7%. Vivo is the leader in this segment with market share of 28% in 2019 (mid-range)in india. Also 7.2% share (low range).It has range from lower to higher. These are become more stable in Indian market. BBK-owned smartphone brand Vivo witnessed an annual growth of 48.9% in India.
Details:-
Founded- 2009

Founder- Shen Wei

Headquarters- Dongguan, Guangdong, China
6. OPPO –
Guangdong OPPO Mobile Telecommunications Corp., Ltd, commonly referred to as OPPO, is a Chinese consumer electronics and mobile communications company. leading manufacturer of smartphones, OPPO was the top smartphone brand in India and was ranked No. 5 worldwide. In 2017, OPPO won the bid to sponsor the Indian national cricket team and has achieved the rights to display their logo on the team's kits from 2017 to 2022. It has 7.2%market share in india. Today, OPPO has filed more than 2,700 patents and VOOC flash charge is used on more than 145,000,000 smartphones worldwide. Oppo was the first brand to launch smartphones with 5MP and 16MP front cameras.
It was also the first brand to introduce the motorized rotating camera, the Ultra HD feature and the 5x Dual Camera Zoom technology. 
Details:-
Founded- 2001

Founder- Tony Chen

Headquarters-  Dongguan, Guangdong
7. REALME –
Realme is a Shenzhen-based Chinese smartphone manufacturer. Realme  produces a wide range of smartphones. By July 2019, realme has successfully entered 20 markets including China, India, South East Asia and Europe. It has wide variety of smartphones with eye-catching designs ,all hi tech specifications on a budget. They have a wide online market in india. It has 3.2% market share in india. Realme witnessed 200% market share growth in india.
Details:-
Founded- May 4, 2018

Founder- Sky Li

Headquarters- Shenzhen, Guangdong, China
8. NOKIA –
Nokia is one of the oldest and trusted brands in india and it needs no introduction at all. Nokia Corporation is a Finnish multinational telecommunication, information technology, and consumer electronics company. Nokia is a major contributor to the mobile telephony industry. Once it was the largest worldwide vendor of mobile phones and smartphones. It has 2.4% market share in india.
Details:-
Founded- 12 May 1865

Founder- Fredrik Idestam, Leo Mechelin, Eduard Polón

Headquarters- Espoo, Finland
9. LG –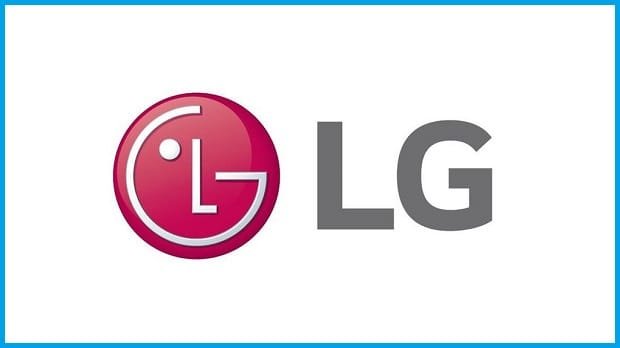 LG is a South Korean multinational electronics company. It offers an extensive range of phones. It provides the opportunity of easy swapping of the batteries and also the audio addition in it. Their all models are made with stylish and sleek metal design and offer different screen space.
Details:-
Founded- October 1958

Founder- Koo In-hwoi

Headquarters- LG Twin Tower 128, Yeouido-dong, Yeongdeungpo District, Seoul, South Korea
10. MOTOROLA –
It is an American multinational telecommunications company. Motorola is the phone which is the product of the Lenovo and offers different latest features in their mobiles.It is continuously working to update the software on it to improve its working and attract the people of the world. Their phones are working on the Android operating system which is easy to use. It is an affordable brand, and its prices are quite reasonable.
Details:-
Founded- September 25, 1928

Founders- Paul and Joseph Galvin

Headquarters- 1303 East Algonquin Road, Schaumburg, Illinois, U.S.
11. GOOGLE –
Google offers an extensive range of mobiles with different specifications and is sold at various prices. It provides the latest operating system in it's all models which are highly demanded by the people. It also offers the new feature of a fingerprint reader in its mobile phones which is amazing. These are Android smartphones.
Details:-
Developer- google

Released- October 20, 2016
12. HTC –
HTC Corporation is a Taiwanese consumer electronics company. HTC is the brand which offers a broad range of phones with the latest and unique features in them. Almost their all phones are made with the solid aluminum body and enhanced with the Android operating system. The cameras of their phones are made with the best quality to provide better performance and also support the memory slot in it which can be expanded to large storage space.
Details:-
Founded- 15 May 1997

Founders- Cher Wang, Peter Chou, H. T. Cho

Headquarters- Taoyuan City, Taiwan
Also Read More – 
"Top 12 Most Popular Smartphone Companies in India" If you have any questions, then ask in comments.