There are poor people in the world who do not even get food for one time. But there are also so many rich people in the world who can feed all the poor in the world for 1 day with their wealth. Today I am going to tell you about ten such people.
Here are the list of TOP 10 RICHES PERSON IN THE WORLD. This article is totally based on the data of Forbes. This article has a complete list of people as well as their few personal details.
Top Ten Richest People in the World
1. JEFF BEZOS (
Jeffrey Preston Bezos)
:- 
is the founder and CEO of Amazon.com Inc. He is currently the richest person in the world as of December 2019 with a net worth of over US$115 billion. His company Amazon is one of the biggest and most popular companies on the Internet. It started as a simple online bookstore in Jeff's bedroom, and the initial sales were slow. Jeff has the largest divorce settlement that happened in the world so far, Jeff Bezos shelled out a significant percentage of his wealth to his former wife Mackenzie Bezos. Even after the deal, he could retain the top slot of the richest person list with his wealth down by about US$ 7 bn., But His net worth in 2020 is US$ 140 bn. Amazon's valuation hit US$ 1 trillion which contributed to his riches. Bezos has also bought a new property for US$165 million in Los Angeles.
Born- January 12, 1964

Company- Amazon.com,Inc.

Net wealth- US$ 140 bn
2. Bernard Arnault:-
Bernard Jean Étienne Arnault is a French billionaire businessman and art collector. He is the CEO of LVMH (Louis Vuitton Moet Hennessey). His company is the world's largest luxury-goods company. 
Louis Vuitton is the very successful luxury fashion brand, and Moet Hennessey is the merged champagne and cognac manufacturers. Arnault is the second richest person on earth with a net worth of US $ 107 bn.
Born- 5 March 1949

Company – Louis Vuitton Moet Hennessey

Net worth -US$ 107 bn
3. Bill Gates:-
William Henry Gates  is an American business magnate, software developer, investor, and philanthropist. He is best known as the co-founder of Microsoft Corporation. He was the richest man in the world for several years running.he has grown his wealth by about 10%, he occupies the third spot with a net worth of US$ 106 bn.Recently, Bill Gates gave away US$ 100 mn to fight the Coronavirus. He is one of the best-known entrepreneurs and pioneers of the microcomputer revolution of the 1970s and 1980s.
Born- October 28, 1955

Company- Co-founder of Microsoft

Net worth- US$105.6 billion (May 2020)
4. Warren Buffet:-
Warren Edward Buffet is an American investor, business tycoon, and philanthropist, who is the chairman and CEO of Berkshire Hathaway. He holds 15.7% stocks in Berkshire Hathaway even after giving away US$ 3.6 bn worth shares to charity via the Gates Foundation and the Susan Thompson Buffet Foundation. He occupies fourth position with net worth of US$ 102 billion. Buffett is the most successful investor worldwide, and millions of other traders look up to him because of his success.
Born-August 30, 1930

Company-Berkshire Hathaway

Net worth- US$ 102 Billion
5. Mark Zuckerberg:-
Mark Elliot Zuckerberg is an American internet entrepreneur and philanthropist. He founder of Facebook. He also co-founded and is a board member of the solar sail spacecraft development project Breakthrough Starshot. Mark Zuckerberg is the youngest among the top 10 richest persons in the world. Occupying the fifth position in the list, he has a net worth of US$ 84 bn.
Born-May 14, 1984

Company-Facebook, Inc

Net worth-US$ 84 bn
6. Amancio Ortega:-
Amancio Ortega Gaona is a Spanish billionaire businessman. He is the founder and former chairman of Inditex fashion group, best known for its chain of Zara clothing and accessories shops. As we all know Zara is leading popular fashion brand.Amancio Ortega's net worth is US$ 81 bn, which makes him occupy the top 5th position in the list of world's top richest persons.
 Born-28 March 1936

Company-Inditex Group

Net worth-US$ 81 bn
7. Carlos Slim Helu:-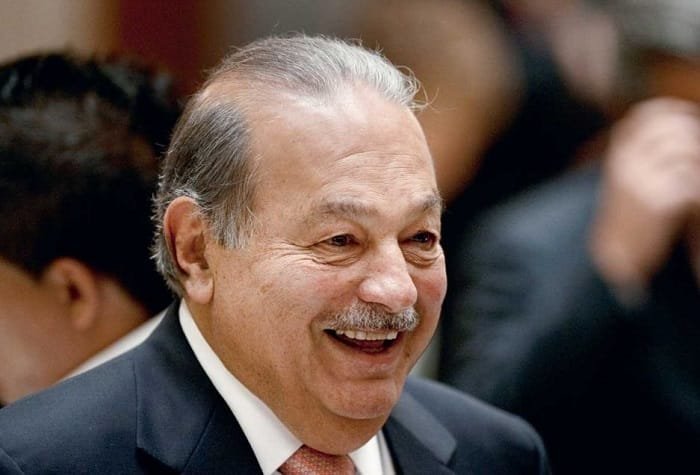 Carlos Slim Helú is a Mexican business magnate, investor, and philanthropist. From 2010 to 2013, Slim was ranked as the richest person in the world by the Forbes business magazine. His fortune ensues from America Movil and Grupo Carso, a holding company doing business in the retail, industrial, and construction domains. The conglomerate's portfolio consists of brands in many different industries, such as health care, media, energy, real estate, and retail. Carlos is 8th on this list of the richest people in the world, with a net worth of US$ 72billion.
Born-28 January 1940

Company-CEO of Telmex, América Móvil, and Grupo Carso

Net worth-US$ 72 bn.
8. Sergey Brin and Larry Page:-
Larry Page and Sergey Brin are the CEO and president of Google's parent company, Alphabet, respectively. They gave away the control of this parent company of Google to Google's CEO Sundar Pichai. They occupy the eighth and the ninth position in the list of world's richest persons with their net worth of US$68 bn and US$67 bn respectively.
◆ Larry Page
Born-March 26, 1973

Company-Co-founder Google, Co-founder Alphabet Inc., Co-founder PageRank

Net worth-US$67 bn
◆  Sergey Brin
Born-August 21, 1973

Company-Co-founder of Alphabet Inc.,Co-founder Google

Net worth-US$68 bn
9. Mukesh Ambani:-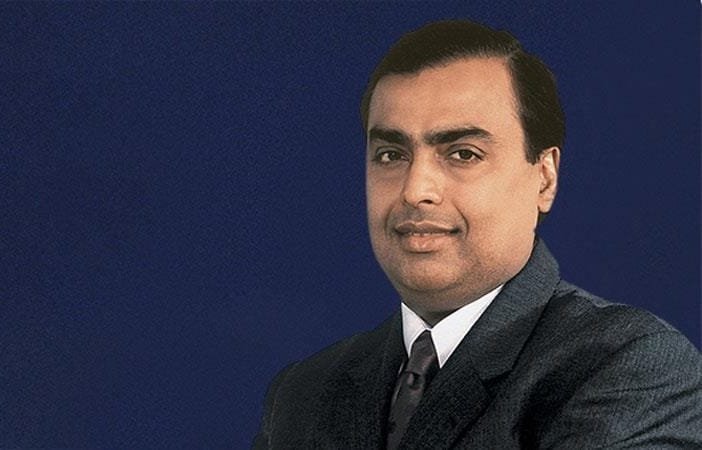 Mukesh Dhirubhai Ambani is an Indian billionaire business magnate, and the chairman, managing director, and largest shareholder of Reliance Industries Ltd. His company is India's most valuable company by market value.As of April 2020, Mukesh Ambani is the richest man in Asia. A majority of his wealth comes from the phenomenal performance of his telecom and retail businesses. In a significant move, RIL has become the first Indian firm to touch the milestone of accumulating US$ 140 bn market capitalization. He has a net worth of US$ 67 bn.
Born-19 April 1957

Company-Reliance Industries

Net worth-US$ 67 bn
10. Steve Ballmer:-
Microsoft's Steve Ballmer gained immensely from the surge in the value of Microsoft's shares past US$1 trillion making it the world's most valuable company once again. Steve Ballmer is the current owner of the NBA's Los Angeles Clippers, and he is also the former CEO of Microsoft. He has 4% shares in the company worth US$ 56 billion and his net worth is US$ 67 bn.
Born-March 24, 1956

Company- former CEO of Microsoft

Net worth -US$ 67 bn.
Also Read – 
"Top Ten Richest Person in the World " If you have any questions, then ask in comments.